We're delighted
to meet you!
The Governess & Co. strives to elevate your lifestyle by catering to your unique staffing needs. Let us start by learning about your specific requirements.
our community thrives with skilled and experienced nannies, representing an impressive 62% of our dedicated caregivers
our community proudly showcases a group of career nannies with over 10 years of experience, making up an impressive 9.5% of our trusted caregivers
our exceptional nannies boast an impressive average of 6 years of hands-on experience in childcare
over 90% of our nannies are fluent in a variety of languages, including English, Spanish, French, and Mandarin
over 30% of our nannies possess the gift of being bilingual
Nanny
Nannies professionally trained and experienced caregivers, who provide comprehensive childcare, meeting their charges' physical, social, emotional, and educational needs. Nannies offer nurturing companionship and are often sought after by families who desire a bilingual environment and European-style upbringing for their children. There is no hard and fast rule regarding nannies' contracts, there are full time nannies, part-time nannies, a night nanny, daily or live-in nanny.
Manny
Mannies are trained and experienced male caregivers who undertake all childcare-related tasks covering physical, social, emotional and educational needs. Similar to nannies, they are often sought by families who wish to immerse their children in a bilingual environment and a European-style upbringing.
Trainee Nanny
Trainee nannies are generally newly qualified but skilled caregivers, responsible for providing comprehensive childcare, catering to their physical, social, emotional, and educational needs. They undertake all tasks related to childcare, though they may be more suitable for shared charge and often work as part of a team or mothers' help.
Maternity Nurse
A maternity nurse is a trained specialist who provides support, guidance and care to new parents and their new-born babies during the postpartum period. They prioritise the health and wellbeing of the mother and baby, enabling families to enjoy a smooth and relaxing transition into parenthood. Maternity nurses are only responsible for the new-born's care and do not oversee the care of other children in the household.
Governess
A governess is a highly-educated professional hired by parents to teach and mentor their children in a private household. The role focuses primarily on education and academic development and they act as both teachers and academic mentors, and are not typically responsible for general caregiving. In some cases, they can be asked to manage the children's physical, social and emotional need too, as part of a childcare team.
Private tutor
A private tutor is a highly experienced professional who provides academic assistance to students who need help in a particular subject or wish to excel in others. They evaluate, motivate, develop and integrate their students' learning to improve their grades at school, pass exams, and gain entry into international schools. They are often hired by families who want to improve their children's foreign language skills or provide homework assistance. Typically, tutors visit their students' homes and offer one-on-one tutoring services.
Teacher
A teacher is a qualified professional who offers personalised foreign language instruction to adult learners, including business and/ or subject-specific foreign language and exam preparation. They should be flexible and able to teach in any environment, providing one-on-one instruction tailored to the student's individual needs. Generally, individuals hire a teacher to improve their language skills for business, social situations or further studies.
Housekeeping services and estate management
Housekeeper
A housekeeper is an experienced professional who is tasked with ensuring a clean and standardised living environment.  Housekeeping services include taking care of cleaning and coordinating tasks, such as laundry, dusting, and organizing spaces, to help families enjoy the comforts of their home.
Gardener
A professional gardener should be experienced in the design and garden maintenance, including planting, pruning, fertilising and caring for a variety of plants and trees to keep gardens healthy and visually appealing.
Estate manager
An estate manager is responsible for much more than garden maintenance, they are responsible for running the estate and management of the grounds and property. An estate manager also oversees staff, such as the gardener, vendors, and contractors to ensure that the residence(s) runs smoothly and efficiently. They also manage budgets, inventories, and security.
Maintenance management
Maintenance management is undertaken by skilled professionals who oversee building systems, equipment and infrastructure to maintain properties to enjoy they are running efficiently. Facility management includes prioritising repairs and preservation tasks, overseeing maintenance staff, and ensuring all work is completed efficiently.
House sitter
House sitters are experienced professionals who provide homeowners with security and peace of mind while they are away. They take care of the residence, including routine maintenance tasks, collecting mail, and ensuring the property is secure.
Driver, chauffeur
An experience personal chauffeur is aligned to extremely high standards of privacy whilst providing transportation services for clients, ensuring they arrive safely and on time at their destination. A private chauffeur service can be used for daily commutes, events and travel.
Private security
A personal security guard will be responsible for safety protocols and providing private security services in order to ensure the client's safety, security and privacy.  A private body guard is often used to accompany the client to events etc. and private security services are used to ensure the security of both private homes and corporate premises.
Private Chef
A personal chef experienced in culinary arts provides customised meal plans and cooking services to clients, based on their dietary preferences and requirements. It is possible to hire a personal chef's services for daily meals, events, and special occasions.
Personal Trainer
A personal trainer is experienced in fitness and wellness. The service of a personal trainer includes devising customised exercise and wellness plans based on fitness goals and needs. Fitness trainers can provide services for in-person or virtual sessions.
Physiotherapy/ massage therapist
An experienced physio and massage therapist provides customised treatments to clients in order to help alleviate pain, rehabilitate, improve mobility and to promote relaxation.
Pet caretaker
A pet caretaker looks after a client's pets at home. As their caretaker, they ensure the health and happiness of pets while their owners are away. They provide feeding, exercise, and playtime, as well as administering medication if and when required.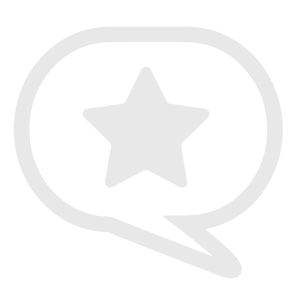 Professional evaluation
Whether you are first-time domestic employers and you need help drilling down your specific needs or you already know your priorities, we have the experience and tools to help you achieve your staffing goals.
Our evaluation tools have been customized to reflect on the core drivers of your home staffing needs: your personal wellbeing and that of your family. In addition to the candidate specifics of the search, we have the means to explore parenting preferences and lifestyle expectations in order to provide the staff to support you. Your privacy is prioritized and respected at all times.
A safe pair of hands
Once we have established your needs, priorities and expectations, we provide you with a shortlist of three candidates. You will receive a standardized profile, including their education, work experience, references and personality test result.  Our placement manager, a UK qualified nurse with 25 years home staffing experience as a career nanny, will advise you on the selection specifics and arrange interviews with the chosen candidates.
A trusted partner
After the screening, searching and selection process, arguably the most important step will take place, a face-to-face meeting with potential candidates.  At this stage, our experience proves time and time again that our advisory role can truly set up the potential collaboration for success. Our interview guidelines and the presence of our placement manager allows both parties to express their expectations such a way to result in a positive long-term outcome.
All of The Governess & Co's candidates are required to attend and achieve first aid qualifications (via third party providers) and we provide placement contract drafts upon demand, for your staffing choice. 
"Finding the right nanny and/ or lifestyle needs can be a very complex process and a difficult choice, which is why having a trustworthy consultant with relevant experience beside you, makes the world of difference. Kirsty of The Governess and Co. can be that perfect person for you, with hands-on experience, empathy and professionalism to help you succeed with your household staff search."
Stevie Lee, London SW18 2RH, United Kingdom
"When residing abroad, having the fitting support for your style of living becomes all the more relevant, as you are facing unfamiliar potential challenges that need specific attention and detract from your ability to manage your household as you would wish. Having an experienced and dependable consultant to help you tackle these challenges, manage and deliver on your expectations can truly relieve the stress of the situation and enable you to enjoy all that life has to offer when living overseas. Kirsty did just that for us, which is why we can recommend her for your nanny search in Marbella. "
Helen Loose, Benahavis 29678, Marbella, Spain
The Governess and Co. helped us during a transition period regarding our nanny search in Marbella and they have been objectively understanding of our specific needs while delivering on it with compassion and a high level of proficiency. I trust on their post placement follow up support to help us going forward.
Emma Siebenborn, Guadalmina 29670, Marbella, Spain
Frequently wondered about, rarely addressed questions
How do you know what kind of staff will be a good fit for our family?
We don't. No-one does, only you can decide if you have found the perfect live-in nanny, governess or private tutor to suit your family's requirements. We are not afraid to admit it, that only you can know your needs. However, we will do our level best to find out exactly what makes your family tick and what type of person will be a good fit, by asking the right questions, allowing us the information to evaluate potential candidates based on your needs. Our entire work process and supporting materials are designed to ensure any potential helpers are in alignment with your parenting preferences, security and privacy requirements.
Can the professional childcare staff sourced by you definitely manage an emergency situation?
The Governess & Co, we rank the ability to handle an emergency as a top priority, which is why we insist that all long-term candidates under all staffing categories, not only professional nannies, but everyone including private chefs, private bodyguards and personal trainers, undertake First Aid training arranged by us, following their sourcing via our agency.  Moreover, our transaction manager is a UK qualified nurse with 25 years of home staffing experience, as a career nanny, making sure that all proposed candidates are vetted regarding this aspect and are offered training in relation to personal injury emergency.
I'm looking for a nanny agency in Marbella that can provide long term childcare provision. How can you guarantee it?
The Governess & Co offers professional nanny services in Marbella. While we cannot guarantee the duration of each staff appointment, we can surely strive to deliver on your requirement, including its term. How? By vetting candidates via our culturally standardised evaluation tools designed for the purpose of providing you detailed profiles of shortlisted option. By guiding you through the decision-making process, with information on location and staffing category placement specific terms. By offering benchmarked and updated compensation package ranges that ensure competitiveness and minimise post placement renegotiation. Lastly, by post placement support consisting of a monthly follow up by our placement manager.
If I employ a full-time nanny via The Governess & Co, can I change the original job description?
While life happens and certain things cannot always be calculated for, particularly in the case of the professional childcare requirements, we are confident that prevention can limit, if not exclude uncomfortable situations and unpleasant working relationships. What do we mean by prevention? Our selection and placement processes are designed to ensure the right fit for both parties. A fit yielded of objective measures, benchmarked advice and trustworthy experience to ensure that expectations are expressed and can be managed along the way. Change is uncomfortable for most, yourself included. Should there be a need for it you should feel at ease making it happen.
If I employ a nanny in Marbella via The Governess & Co and the relationship doesn't work out. Why should I trust your replacement nanny?
As much as we strive to get it right the first time around, we might not always succeed in every aspect. It is important to remember that realistically, our role in the process ends at the point the real working relationship begins with your family, and we can't control what happens after this point. However, we understand that even with the best intentions by all parties that not every placement works out and will focus on what can be done in order to prevent an unfortunate situation the second time around.
If you don't see the answers you need, get in touch and we'll be happy to help you!